It has been about that the typhoon will land, but you have asked the fact that everyone is safe.
The [tsu] it came and returned from the NHK hole with the recording "MUSIC JAPAN", but like the side beating you were surprised to the rain which falls. The people whom you support, you appreciate from heart! The fact that also everyone can return safely is prayed.
When some days ago recording with TVK, (it is a little quick) it received the birthday present! So is. With me 9/15 it is 30 years old!! I who rush finally to 30 generations "the adult" received the present.
It is the chocolate of GODIVA!
First, the box was cute [suuedo], it is!! It was the extent whose it is wasted the chocolate to eat with high-class arrangement!
If "the adult" is not the [a], not to be defeated to this present, without being able to go, the shank! Laughing.
The photograph receives the present during hair applying make-up, without waiting opening, it is I whom you rejoice. Rather than saying, that (you rejoice, extending the hand promptly, it is I whom you eat!)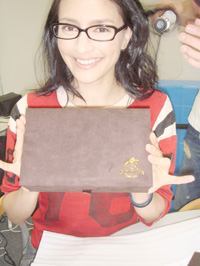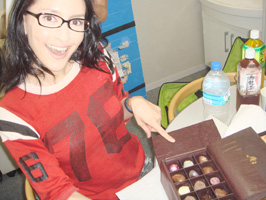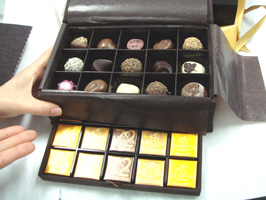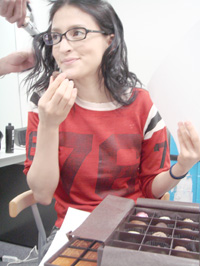 2nd Note: I'm Look forward to her new Album.
3rd Note: Take it easy Guy's I Must go See you Later TD Forum.
ピーターAKAレーザーディスク夢
_____________________________________________________________
Keep on Dreaming all life!
-Angela Aki-