The Latest News From Vangelis
New Blade Runner related music project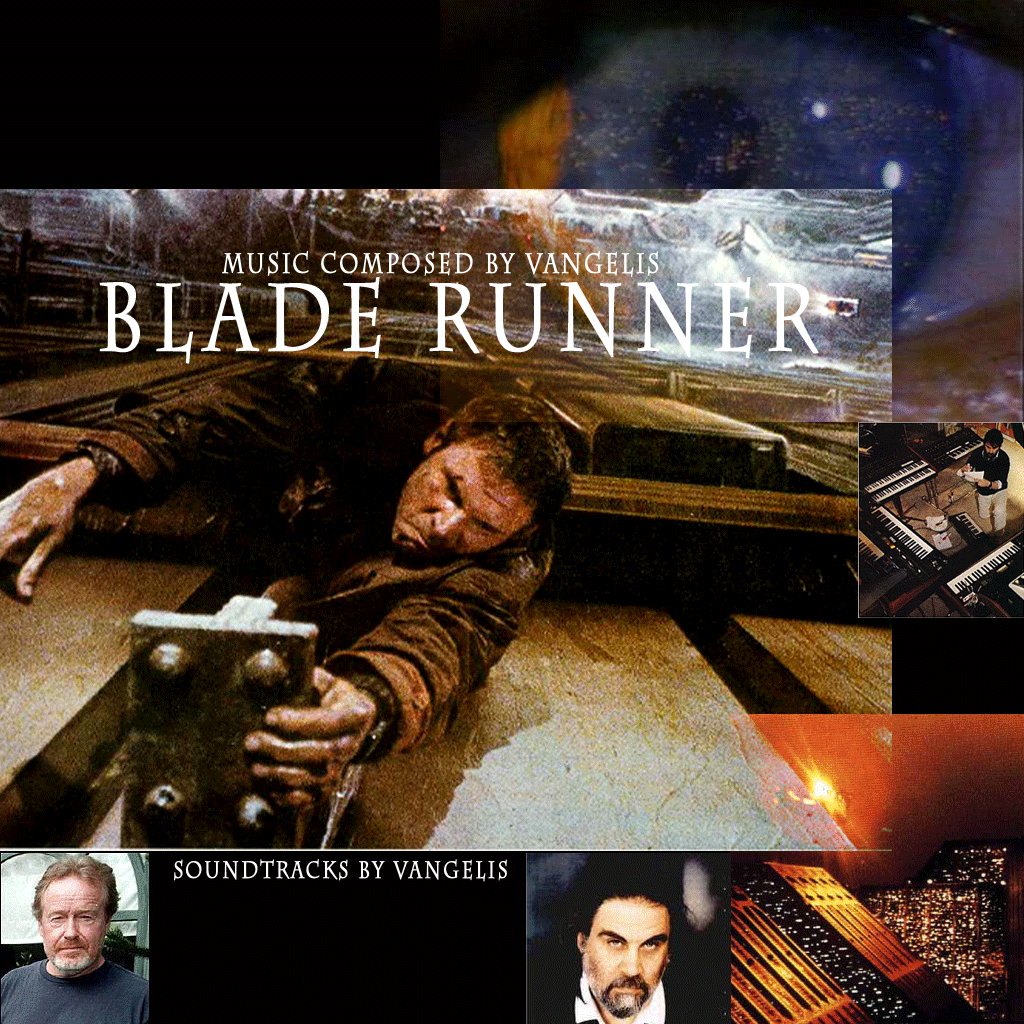 "Blade Runner" has often proved to be a topic that can set the internet in its highest gears, as became clear once again when Vangelis' assistent producer and sound engineer Frederick Rousseau wrote an article in the blog on his web site about finishing work on a new Vangelis "Blade Runner" project. In no time at all, Blade Runner sites and forums throughout the world started refering to this article and both movie and music fans speculated - sometimes quite wildly - about what this all means.
Here are the details of the current situation, from reliable sources close to Vangelis:
A project is currently in completion that should lead to the release of a new Vangelis album, linked to and inspired by Blade Runner.
This may or may not include some music created at the time of the original movie, but the bottom line is: Things have not been finalized.
The content, or the format it will be released in may still change or has yet to be decided. There is also - at this point - no schedule for its release.
In short, the good news is that Vangelis has been hard at work, and we have something new to look forward to, especially exciting to everyone who loved Vangelis' Blade Runner music.
More complete information will become available at a later date.
You will be able to read it here...
http://www.elsew.com/data/latest.htm
http://frederick-rousseau.viabloga.com/ ... ws-from-us
I listen to it the Music Track Sound it great.
You Guy's Have to Listen This Track.
ピーターAKAレーザーディスク夢
_____________________________________________________________
Keep on Dreaming all life!
-Angela Aki-