LD is keep a update Vangelis news Here the Latest.
Trailer for Vangelis scored "Trashed"
As we reported yesterday, Vangelis wrote the original score for the upcoming "Trashed", the new environmental documentary with Jeremy Irons.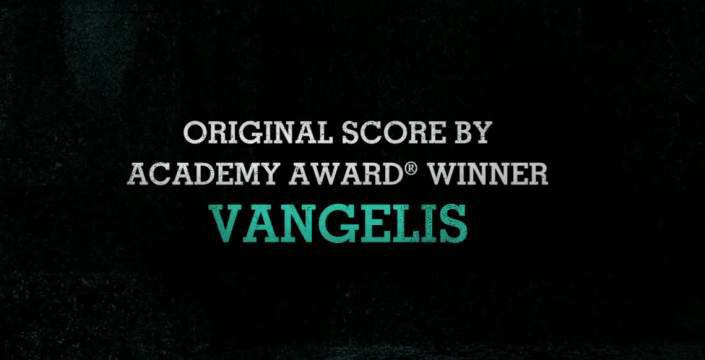 It seems that only yesterday a trailer for this movie was uploaded. It does not yet contain any Vangelis music, but it gives an impressive preview of the movie, and it's so good to see those music credits appear...
Watch the trailer below, or follow this link to youtube:
www.youtube.com/watch?v=7UM73CEvwMY
New Vangelis compilation 2CD with brand new track
Warner Music plans to release a new Vangelis compilation album on July 23. Sources close to Vangelis confirm that this release is being prepared. Even though it's currently being listed with the temporary title "The Very Best of Vangelis", its actual title has yet to be announced.
The album contains two CDs full of Vangelis tracks, spanning much his career. Each of the two disks has a different character, the first more up-tempo, uplifting and bold, the second more reflective, relaxing and romantic.
For this occasion, Vangelis composed a completely new track to end the second disc. It's titled "Remembering", and with a duration of approximately six and a half minutes. Also included is "Line Open", previously only available on the 4-track CD Maxi single of "Conquest of Paradise".
The track list:
CD 1
1. Conquest of Paradise
2. Titles From Chariots Of Fire
3. Blade Runner End Titles
4. Pulstar
5. Eternal Alexander
6. Anthem: Fifa 2002
7. Line Open
8. To The Unknown Man
9. Hymne
10. Voices
11. Up and Running
12. Blade Runner Main Titles
13. Tears In Rain
14. So Long Ago, So Clear
15. I'll Find My Way Home
16. State Of Independence
17. I Hear You Now
CD 2
1. Rachel's Song
2. Missing
3. Love Theme From Blade Runner
4. Ask The Mountains
5. Theme From Bitter Moon
6. Dream in an Open Place
7. Twenty Eighth Parallel
8. Memories Of Green
9. Petite Fille de la Mer
10. Song of the Seas
11. Memories of Blue
12. L'Enfant
13. Echoes
14. Remembering
Jeremy Irons to attend "Trashed" screening at Cannes Film Festival
The special screening of the new Vangelis scored documentary feature "Trashed" at this years Cannes Film Festival is scheduled for Tuesday May 22. This sort of screening is not intended for a general audience; only accredited industry professionals are allowed to attend. Sources close to the production tell us that part of the crew behind Trashed will attend, including its primary star, Jeremy Irons.