Well it's almost a week since the gig, and it was at exactly this time 1 week ago this evening that i sat and drank some wine and contemplated what lay ahead the next day....
Edinburgh was going to be my first Tangerine Dream Concert, and having watched the DVD's, read reviews on this forum about previous TD gigs etc...... i had my own idea's about what might be ahead the following evening.....
Originally i was planning to go with my partner, but ill health meant it would be unwise for her to travel, so i knew a couple of weeks in advance that i'd be flying solo on this mission and was a wee bit sad about that...
I arrived in Edinburgh at lunch time and promptly tried to find my Hotel, found it, checked in, watched an old episode the "Big" Valley on the "Small" TV in my room, smoked some cigarettes, and headed out in search of Mathers just after 3pm that afternoon.
Mathers was busy, full of football fans, some lamenting about the fact that Celtic were 2-0 up, while others had bailed out of the stadium and headed for the pub after only half an hour into the game....
4pm came and went and i realised i was the only TD fan in the pub.... until about 4:30pm when 2 chaps with an unmistakable TD look to them walked into the pub..... it was
Ed
and
Mac
. I introduced myself and gradually other fans started to arrive until the point where there must have been 20 of us standing drinking beer, talking music, and all anticipating of what lay ahead....
It was strange being able to put faces to the names that i knew from the Forum, but it became quickly apparent that i was in very good company and among good people, and a very warm atmosphere filled the pub (or was that just 6 pints of beer ??)
At about 7pm we made for the Concert hall.... another pint in the concert hall, and then the first few notes of Trauma suddenly boomed out of the speakers that myself and my pint were now standing in right in front of.... a few seconds later the curtain opened, and no DVD could have prepared me for the next 3 hours..... awesome !!!!
The concert finally finished at about 11ish, and about 30 min later i found myself standing in the VIP Lounge with another pint in my hand and in complete "awe" as members of the group arrived one by one and i was getting to meet each of them. At this point i really have to say a huge thank you to
Ed
for sort of "signing" me in....
Finally at what must have been about 1:00am we left the dream, and 5 of us found ourselves back in reality, in the cold, dark streets of Edinburgh outside the Picture House.... The evening had come and gone.... or had it??
A door opened behind us, and joining us out on the street were Bernard and Thorston who made no secret of the fact they fancied another pint....
..... and in no time at all we had introduced them both to Edinburgh's premier nightclub...
well at £1.60 for a pint of Stella it gets my vote...
Finally at the back of 3am it was time to leave, the dream had finally ended, the cold was starting to bite, and i made for my Hotel, camera in hand.....
Next morning i actually had to check that camera to make sure i didn't dream the night before.... particularly the nightclub bit.....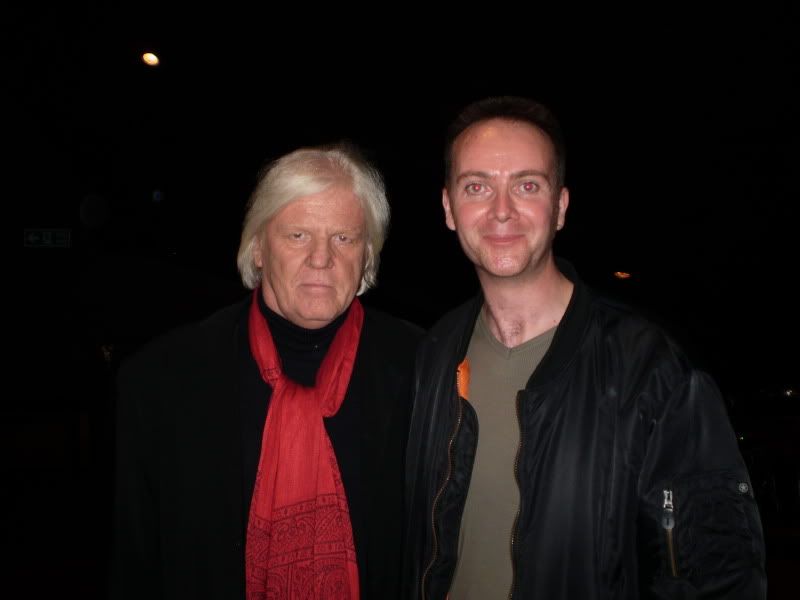 Thanks for taking this one Mac, it's a photo that I'll always treasure....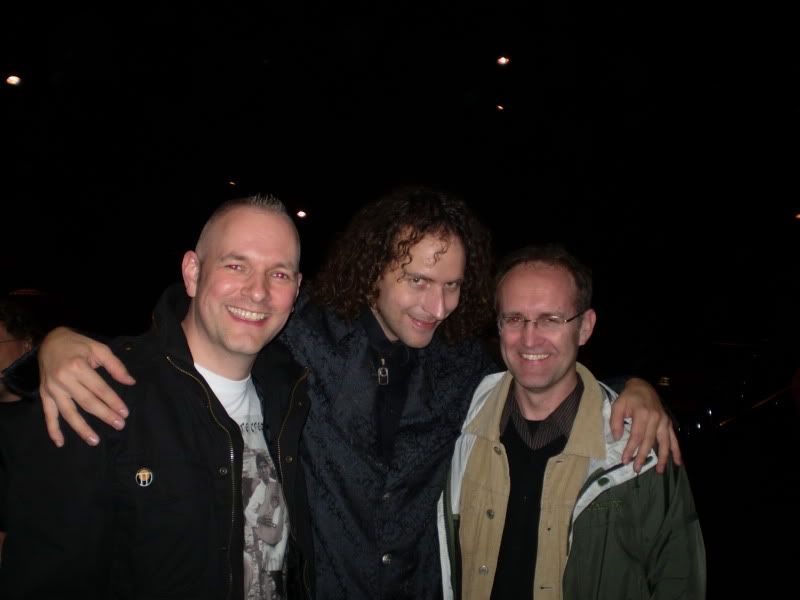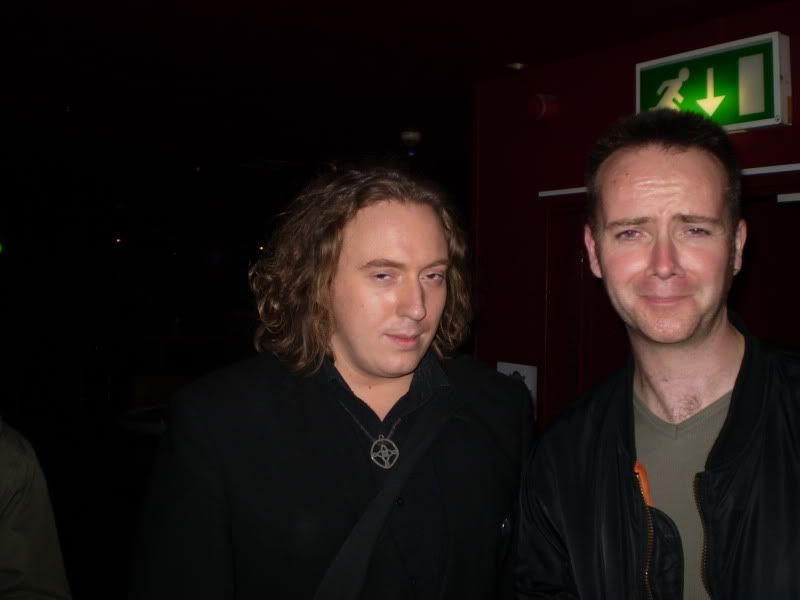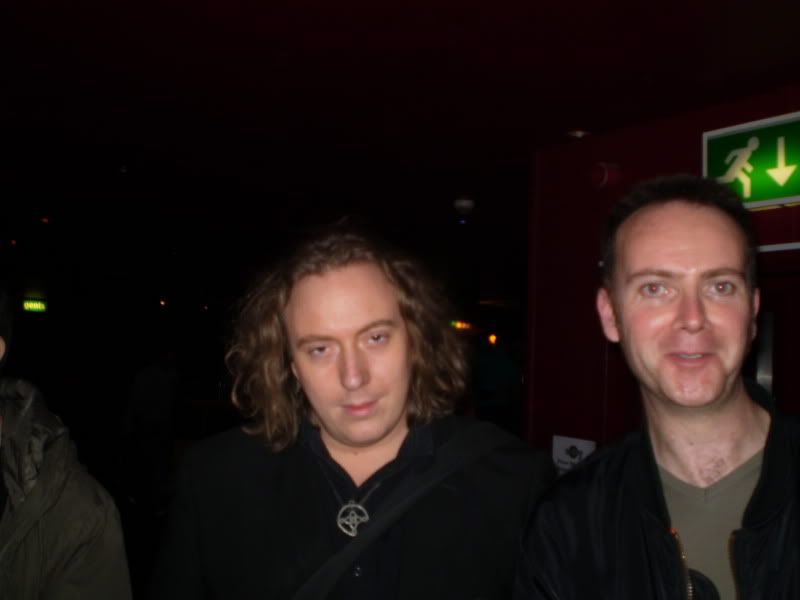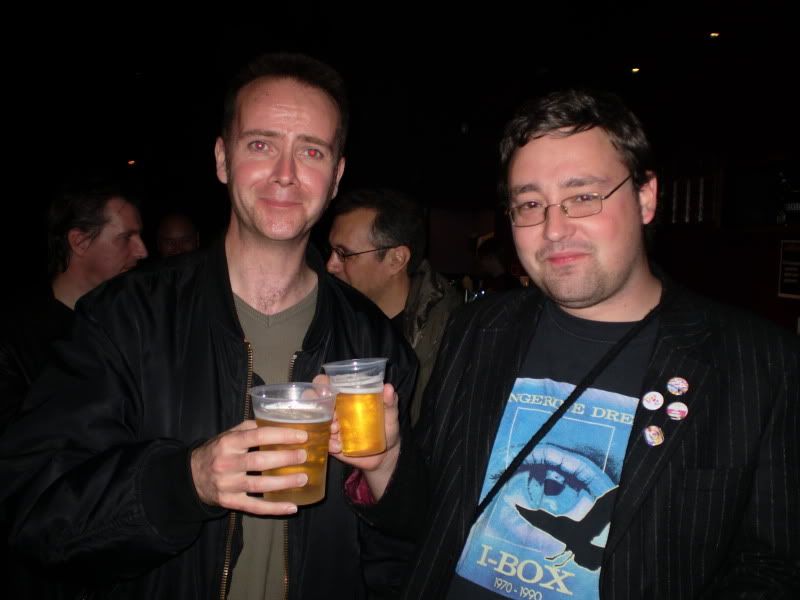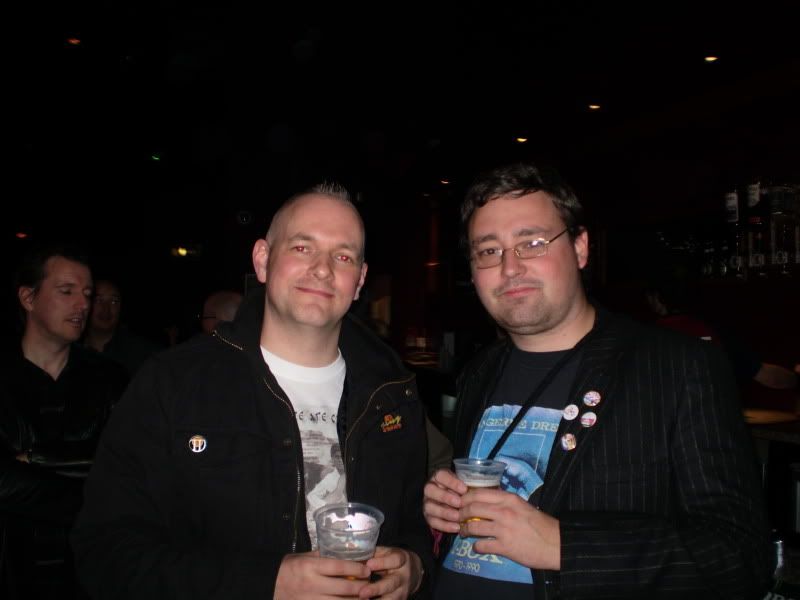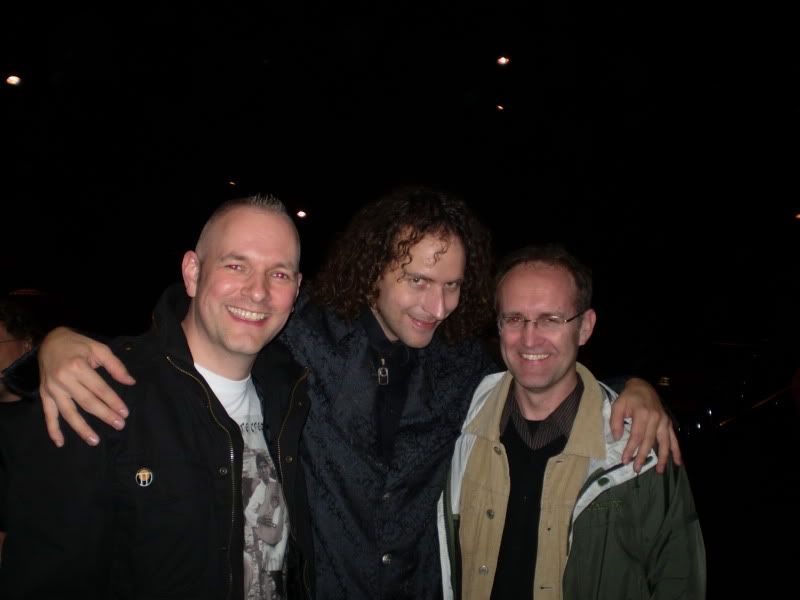 So it really did happen then....
[/quote]